This past weekend was a medley of Beverly Hills, 90210 friends and fandom! We were proud to be guests of the "With Brian Austin Green" live show fundraiser for Generosity.org, which included a podcast recording with cast members from the series at Torrance High School (the scene of the original West Beverly Hills High School), and a live performance by Color Me Badd. We also got to attend a VIP dinner and U4EA after-party the night before the show, and a lunch at the Peach Pit pop-up with our squad! Scroll down for just some of our favorite photos from throughout the weekend.
Live show poster/invitation
Excited for the the weekend to begin!
One of our new favorite 90210 super-fans, wearing an authentic costume from the show:
Front of the incredibly-detailed menu, plus U4EA after-party invitation!
Extremely flattering photo of Kat being photobombed by Joe E. Tata
As close as we got to Nat…
We walked with our JC Penney photoshoot so that these QUEENS could run!
With Douglas Emerson, the #1 "get" we've ever achieved as a podcast guest!
Peach Pit shake! Megaburger! Scott's chili cheese fries!
Immediately after we both offered Ian Ziering our strongest handshakes, to soon discover he was wearing a brace for an injury >_<
Only missing Willie and Nadine!
Our new favorite Jersey girls (in addition to Santina): "Laverne" & "Emily":
Just some of the squad at the Peach Pit Pop-Up
"Give me your best Brenda Walsh face..."
Another one! /Khaled voice
Peach Pit pop-up menu
Not much effort put into this one…
With wiring like this...
…the proprietor should be legally barred from party planning for 2–3 years!
Kind of need a checkerboard wall phone!
Honestly kind of chilling...
The perfect romantic backdrop...
…for Nat to get a shoulder rub, or for Valerie to make out with Dylan…
The gang on-stage
From L to R: Derek Russell, Brian Austin Green, Ian Ziering, Gabrielle Carteris, Joe E. Tata, Carol Potter, Douglas Emerson, Christine Elise McCarthy
We truly did not know whether to mean mug or to smile...
Some of the goodies at our table...
With a new friend from our alma mater!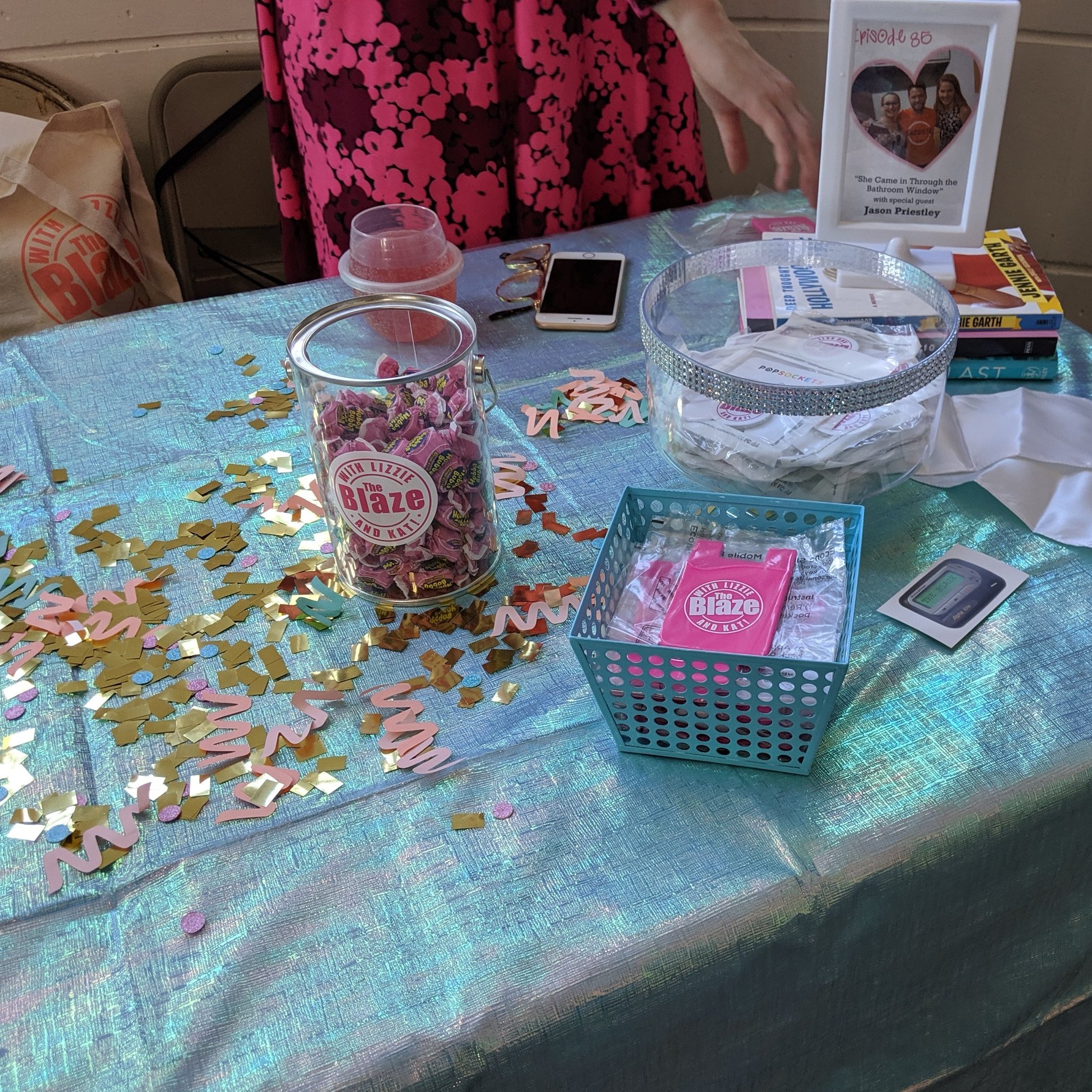 Who says Pop Sockets are anachronistic?
James Eckhouse!
He, Tori Spelling, and Jason Priestley sent in videos since they couldn't be there in person!
Gabrielle Carteris!
The newly-reelected SAG-AFTRA President!
Emily and Cindy!
The beautiful Christine Elise McCarthy and Carol Potter!
Cowboy Scott!
Yes, someone brought him a cowboy hat…
With Derek Russell!
The man behind the event, and Brian Austin Green's intrepid co-host.